Crypto currency exchange BitMEX's co-founder Arthur Hayes is sentenced to six months of home detention for violating the Bank Secrecy act (the "BSA") and failing to implement and maintain a sound AML program.
U.S. New York Southern District Attorney Damian Williams, who announced the sentencing pointed out that the platform has chosen to operate in the shadier waters of the international financial markets by wilfully refusing the fulfil its duties to counter financial crime by implementing a sound AML program.
The name behind BitMEX's failure, Arthur Hayes, , one of the co-founders of the platform, is stated to be deliberately failing to implement KYC and AML protocols for the exchange, even though at occasions he was officially notified of the exchange's being instrumentalized for laundering money.
In 2015, Hayes had announced that the exchange was pulling off from the U.S. market and instituting controls that were supposed to prevent U.S. customers to conduct trades via the exchange.
Nevertheless, both the exit and the controls were fraudulent moves designed to obscure the dealings and loiter law enforcement.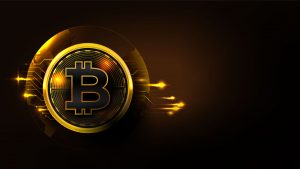 Advertising non-compliance
The DOJ Press Release explains that BitMEX under Hayes had "aggressively advertised" the exchange's lack of KYC protocols, which constitute a clear signal to the criminal world of money launderers. Until a certain date, the exchange was publicly announcing that the legal names were not necessary for signing up.
Hayes is said to have made a substantial profits from BitMEX, including more than $200M in suspicious transactions, and the DOJ states that the BitMEX has failed to file 600 SARs.
Hayes also agreed to dish out a fine of $10M.