About Us
Sanction Trace was founded in 2018 as a RegTech for integrated screening of sanctions and embargoes and transformed into a next level Third-Party Risk Management and Intelligence platform to respond to the demands of its clients and innovative partnerships.
The Right Solutions that make a difference …
Developed by a committed team of legal professionals with case-by-case experience in multiple industries, Sanction Trace solutions prioritize agility, adaptability and integration to deliver to ongoing compliance requirements.
Tailor-made to ensure maximum efficiency; Sanction Trace is designed as a high-end, multi-function building block that supports the rubric of comprehensive compliance programs.
Get in Touch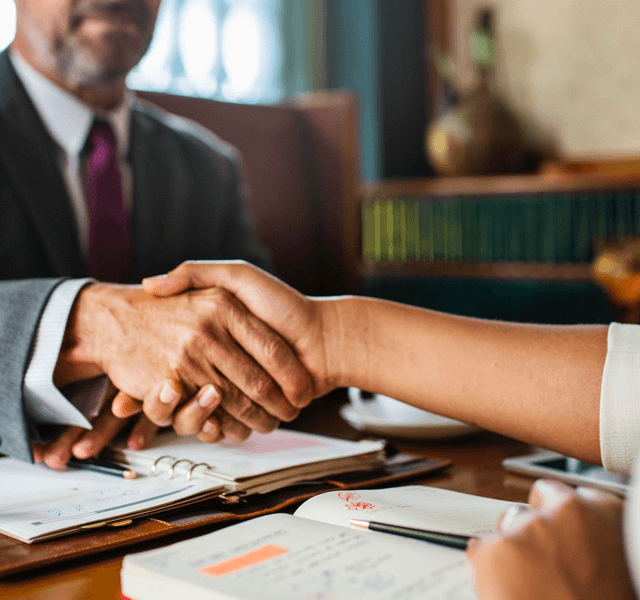 See Sanction Trace in action
Inquire for more information on Sanction Trace solutions or see Sanction Trace in action by requesting a demo. Let our specialists reach out to you with an analysis; and the most efficient solutions to answer to your organisational needs.
Technical Support
Our dedicated team of experts are at your disposal 24/7 for any technical question.
Contact Us
We are open to innovative partnerships, insights sharing and collaborations. Drop a line to our corporate team.
Certificates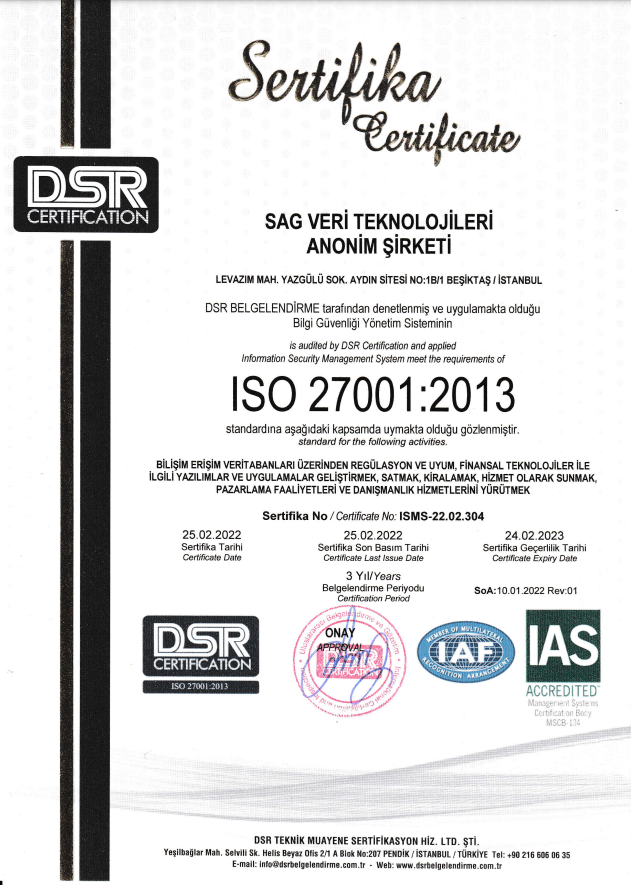 The security of Sanction Trace services is verified by ISO27001 International Information Security Management Standard certificate.
ISO 27001:2013 
The quality of Sanction Trace services is verified by ISO9001 Management system certificate.
ISO 9001:2015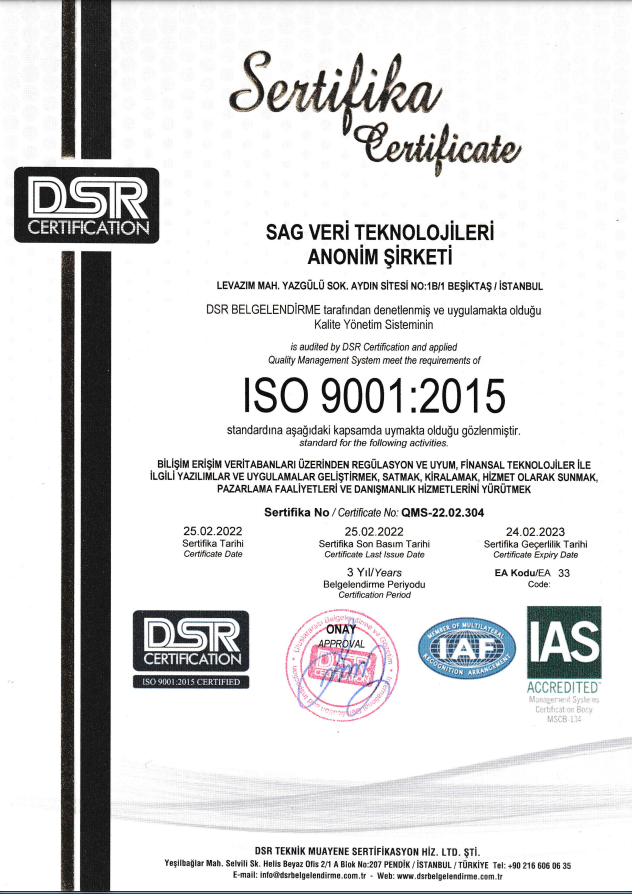 Complete your complimentary subscription to
Sanction Trace Weekly Insights Stream digest.
Empower your outlook with an astute glance into the world of risk: analyses, case studies, new legislations, expert opinion.

Levazım Mah. Yazgülü Sok. 1B/1 Beşiktaş, 34340 İstanbul
info@sanctiontrace.com
+ 90 (212) 217 75 99
COPYRIGHT © 2021