The U.S. Department of Commerce added the Israeli NSO Group, known as the developer of the dreaded spyware "Pegasus" to its Entity List, alongside three other companies.
The NSO Group and Candiru, both Israeli companies, have been included in the Entity List "for engaging in activities contrary to the national security or foreign policy interests of the United States" according to the U.S. State Department.
Tools of "Transnational Repression"
The NSO Group is known to be the purveyor of the high grade spyware "Pegasus". The Department of State justified the decision indicating evidence that the companies "developed and supplied spyware to foreign governments that used these tools to maliciously target government officials, journalists, businesspeople, activists, academics, and embassy workers… tools that have also enabled foreign governments to conduct transnational repression."
The State Department included the other two companies, Positive Technologies (Russia), and Computer Security Initiative Consultancy PTE. LTD. (Singapore) based on similar evidence of trafficking "cyber tools used to gain unauthorized access to information systems, threatening the privacy and security of individuals and organizations worldwide."
The U.S. Department of Commerce release described the decision as "a part of the Biden-Harris Administration's efforts to put human rights at the center of U.S. foreign policy, including by working to stem the proliferation of digital tools used for repression".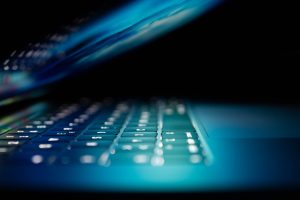 The Most Dreaded Spyware
"Pegasus is a "military grade" software that is known to permeate mobile systems with unforeseeable ease, without the user clicking on a malicious link"
NSO Group's product Pegasus has so far shown the frightening potential of spyware in the hands of authoritarian governments. The frightening capabilities of surveillance tech seems to be the main concern of the U.S. Government and the reason behind the decision.
Pegasus is a "military grade" software that is known to permeate mobile systems with unforeseeable ease. It is suspected to be utilised in the service of autocratic governments to track down dissidents, opposition figures, journalists and lawyers. The malware tool turns a mobile device into a surveillance station, siphoning every bit of content and accessing all features. The user does not need to click on a link for the device to be infected by the spyware.
The NSO Group had defended itself saying the software has only been sold to military and law enforcement agencies from jurisdictions that respect human rights. However, malware infections have been found to be prevalent across 45 jurisdictions some of which had rather bleak human rights records. The autocratic countries suspected to have used Pegasus include Bahrain, Saudi Arabia and Togo.
In 2018, Amnesty International's Israel branch had petitioned for NSO's licence to be revoked, following a report on the firm's negotiating with Saudis. The spyware was suspected to be instrumentalized to support the purges in the Kingdom. The Israeli Defence Ministry had not even opened to discussion of the existence of a licence.